Leído 73% y abandonado.
No tengo por costumbre dejar libros a la mitad, por lo que realmente intente e intente, terminarlo, pero es que desde la primera pagina me pareció simplemente MALO y a medida que pasaba las paginas se ponía peor.
Parece más un fanfiction que un verdadero libro, y está repleto de frases que preferiría no haber tenido que leer nunca, a continuación una muestra:
"As the fight progresses, my nipples strain, even more puckered and tighter, against my top, pushing anxiously against the silk of the fabric. Somehow watching Remington Tate pound a man makes me squirm in my skirt.""...my pussy clenches as I remember the powerful plows of his fists."
No quiero imaginarme a esa mujer viendo Rocky Balboa.
"My legs wobble, and I'm left with the distinct impression this man wants to pound me next. With his cock."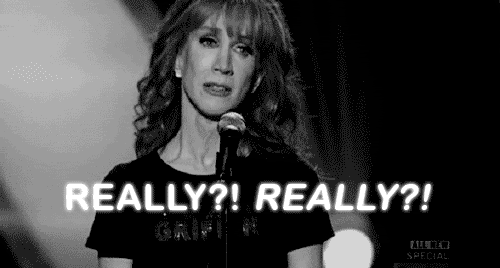 Simplemente, sin comentarios.
"The way his sweatpants hang low on his narrow hips make my breasts feel so heavy and painful I swear to god I can't imagine how it will feel when I'm lactating one day."
¡¿Acabas de comparar como un hombre te hace sentir con lactar?! ¡¿ES EN SERIO?!
"I'm fucking bipolar! Manic. Violent. Depressive. I'm a fucking ticking time bomb. (...) I don't fucking even know what I'm going to do, but the depression will hit me so deep, I'll probably end up killing myself!"
Vamos... ¿cómo no amar a un hombre así?
"He was actually under intense scrutiny all those years at the psych ward because of the eye color change."
Me lo imagino compartiendo el ala psiquiátrica con Grey, Hulk y todos los Cullen :)
"You look like my every fantasy and feeding you gets all my juices going."
Y por ultimo, pero no menos importante, la frase que logró que dejara de leer. ¿Llevarle el desayuno a la cama provoca sus fluidos corporales? Para NADA bonito.
A pesar de todo este libro tiene muchos ratings bastante positivos, así que supongo que simplemente no fue adecuado para mi.